The head coach of the Armenian gymnastics team, Hakob Serobyan, stands out with his rigour and discipline. You might get an impression that his alumni are afraid of him, but under the strict expression, Serobyan hides the real character of compassionate coach, parent and admirer of the sport. In a conversation with the ANOC press service, Serobyan recalled his first meeting with the alumni, spoke about the gaps and the preparatory stages.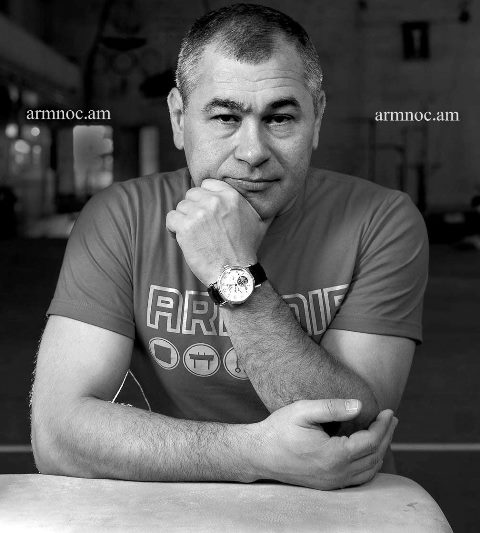 -Mr. Serobyan, the European Championship is already in the past and although it was unprecedented with its results, there was still much work to be done. Have you begun filling in the gaps?
-We haven't yet. We usually start trainings 35-45 days before a competition. For example, now Harutyun Merdinyan has light injuries and we should find a way not to overburden him but to achieve the final shape step by step. Our preparatory, final stage will begin in Brazil from July 19th. We have to work hard.
-Is there a change of mood in the team after the brilliant results?
-Both the team and the spectators are enthusiastic about the results but we can't say that the gymnasts haven't registered any results in recent years. For example, Merdinyan has different medals of European Championships. The only thing is that the media attention has increased, the events are highlighted and people read and see that gymnastics isn't a dead sport in Armenia. It's nice when people come and congratulate us. Besides, the gymnasts feel that they are not alone, that many people stand next to them and appreciate them.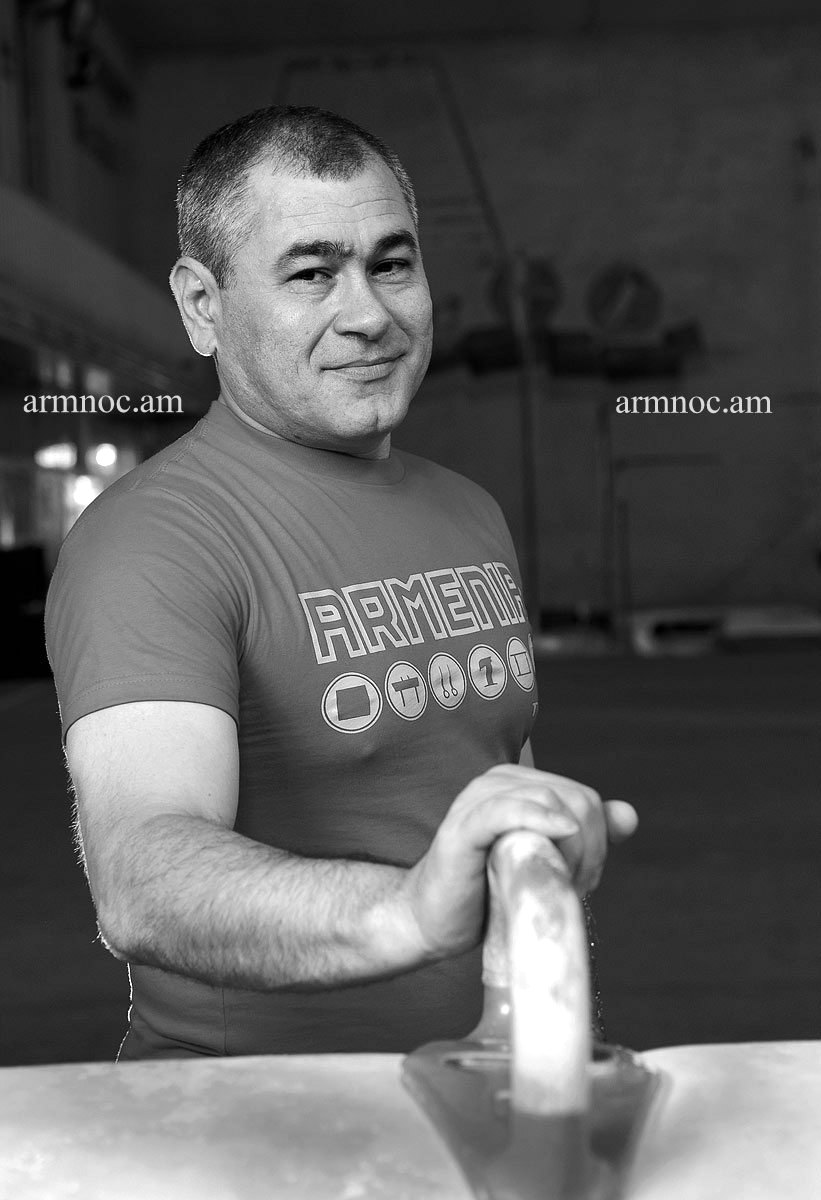 -Mr. Serobyan, there have been no high results in the Armenian gymnastics for a long time, for obvious reasons: there are no favorable conditions in sports schools. How have you managed to motivate the guys and keep them in the sport?
-I always tell the guys that if they believe, be patient and show good results they will have everything; conditions, awards and recognition. And they have been patient and have believed. The main is that they love gymnastics. If we conquer a medal at the Olympic Games, I am sure that the NOC of Armenia will support us. I don't remember them to promise and not to fulfill it, but we must do our job, too.
-Gymnasts differ from others in their discipline and solidarity. Besides the coaching, do you work in an educational and pedagogical way with the gymnasts?
-Thank you. First of all, I work on discipline because without it we can't have the other things. They are accustomed to the severity and discipline. Besides, there is something else; gymnasts can't be illiterate. We always watch their progress and check their diaries. The most important is to be a good person.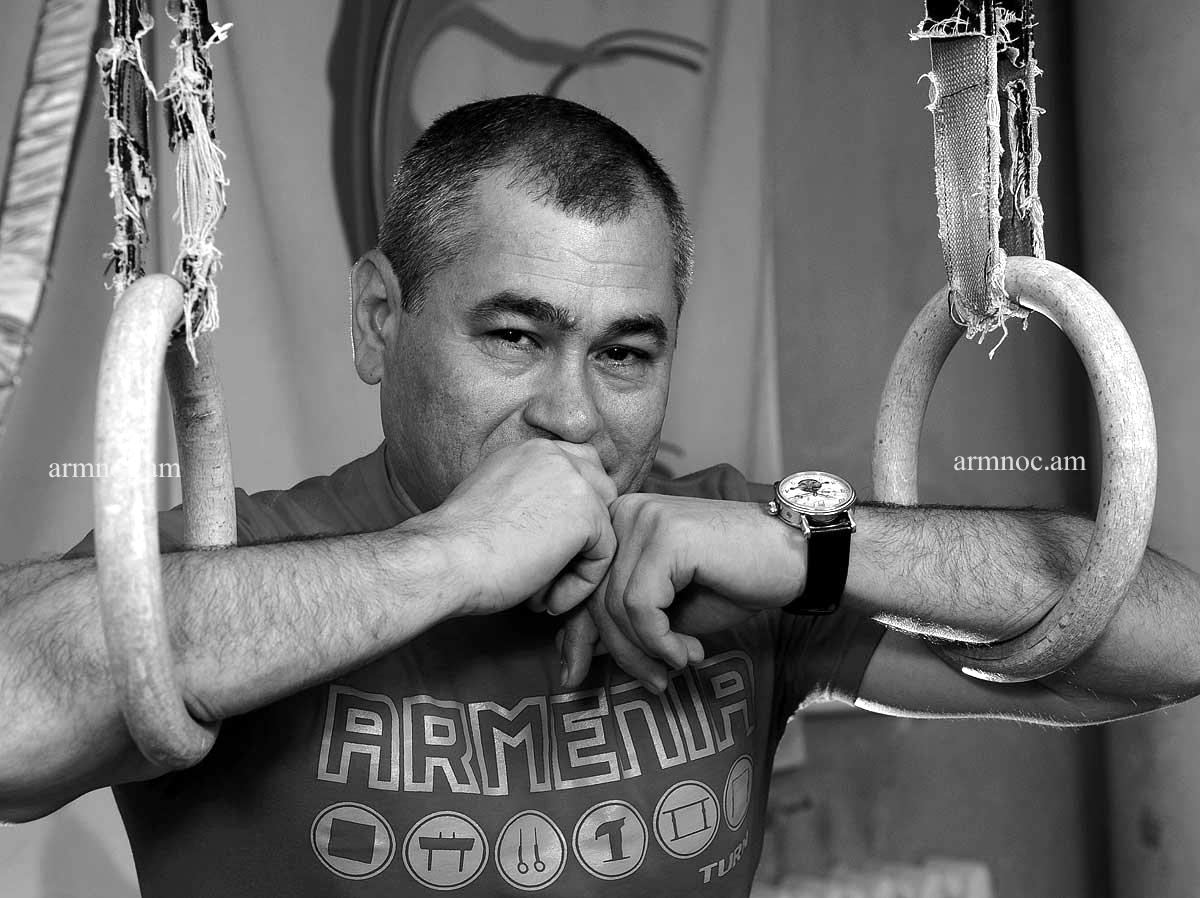 -Mr. Serobyan, please, tell about your first meeting with our Olympians, Artur Davtyan and Harutyun Merdinyan.
-Harutyun was training in the gymnastics school after Hrant Shahinyan. In 1998 he moved to the sports school after Albert Azaryan with his coach, Sos Sargsyan. From childhood he was already a professional on the pommel horse. I remember when he placed 6th at the International Tournament among schoolchildren held in Moscow in 1998. From there it became clear that Merdinyan is a master of pommel horse. Then there were hard times, failures. He began to achieve good results in 2006. At the World Cup in Leon he placed second, then became a world cup winner in Tehran and so far he has registered stable results. Artur Davtyan was from our yard. As a child he didn't single out much. He trained 4-5 years and then he moved with his family to Rostov-on-Don. He was 15 when he returned to Yerevan. He had trained there but hadn't been paid much attention. He was a rough diamond. Artur is the happiness of the team. As we were from the same yard I always keep my eye on him (laughs). Artur achieved results immediately. I made an experiment on him and it justified itself. We had such trainings so that he could do his best performances at any time. There were times when I would call him after training and say to do all the exercise on the apparatus once again. The experiment was justified and the results weren't delayed.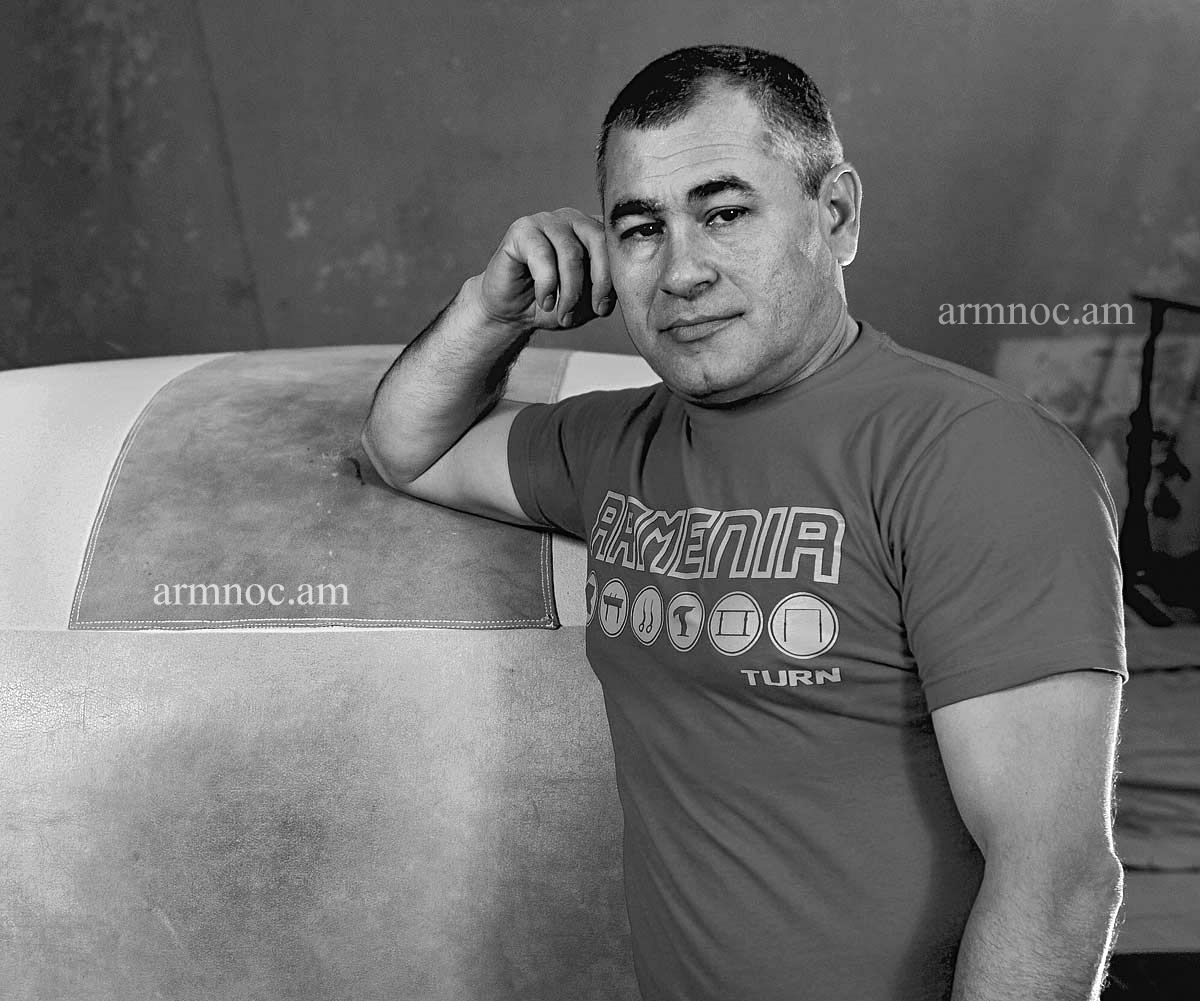 -The responsibility and the tensions are very high at the Olympics. What do you expect of your alumni in Rio?
-It's impossible to predict anything, even during regular tournaments. Everyone makes mistakes starting from Olympic champions to middle-class athletes. The guys must believe in themselves, release the tension and show their abilities. They both deserve medals.
-You are going to be a judge during the Rio Olympics and the team will be led by Sos Sargsyan. Won't the guys be depressed of having you away?
-It will be difficult, but Sos Sargsyan will be with them. There is no difference between us. We both see eye to eye with him. I am going to be in touch with him, He is a very competent coach. The guys are in safe hands.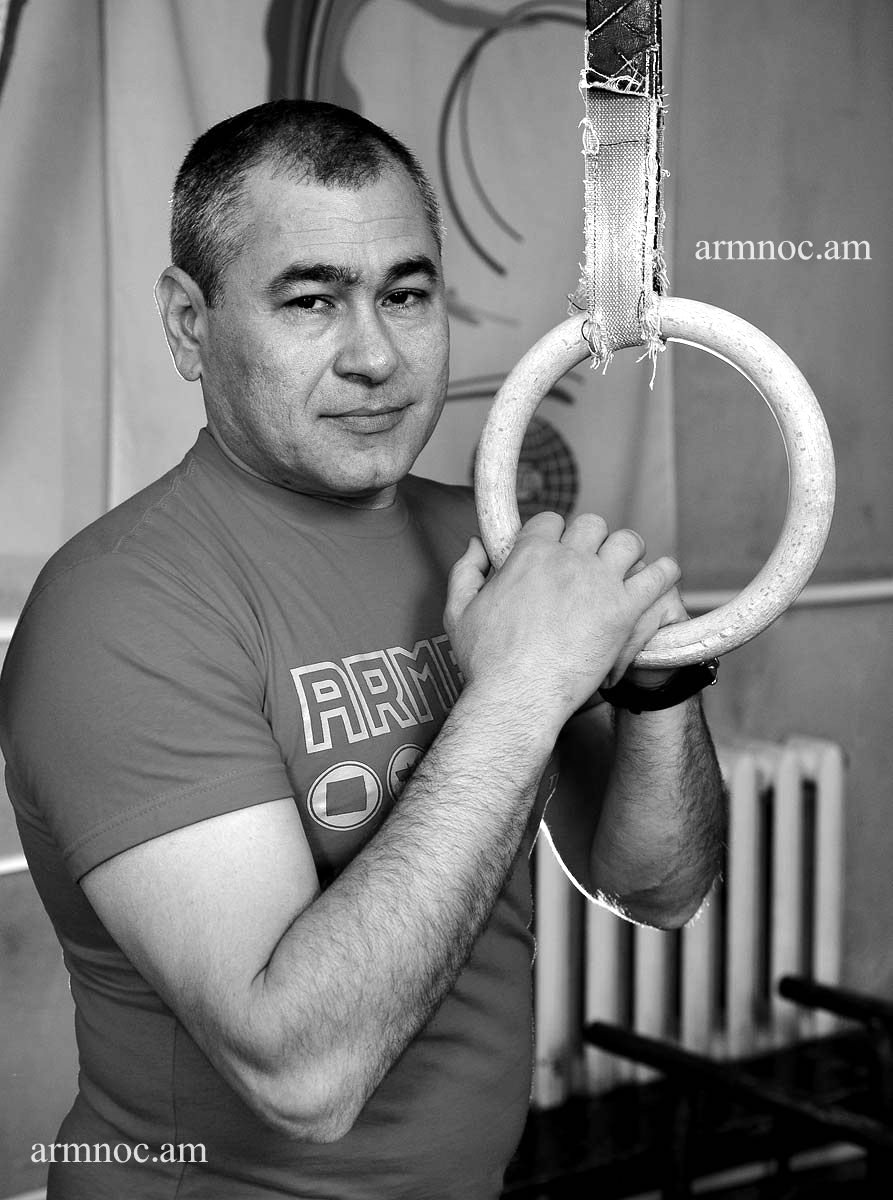 -Mr. Serobyan, what kind of preparatory stages will you have before the Olympics?
-We will leave for Tbilisi and will be back on July 13. On July 19 we will leave for Brazil, Blumenau where we will start our main training camp. I am aware that wonderful conditions are created for us there. On August 1 we will leave for Rio de Janeiro.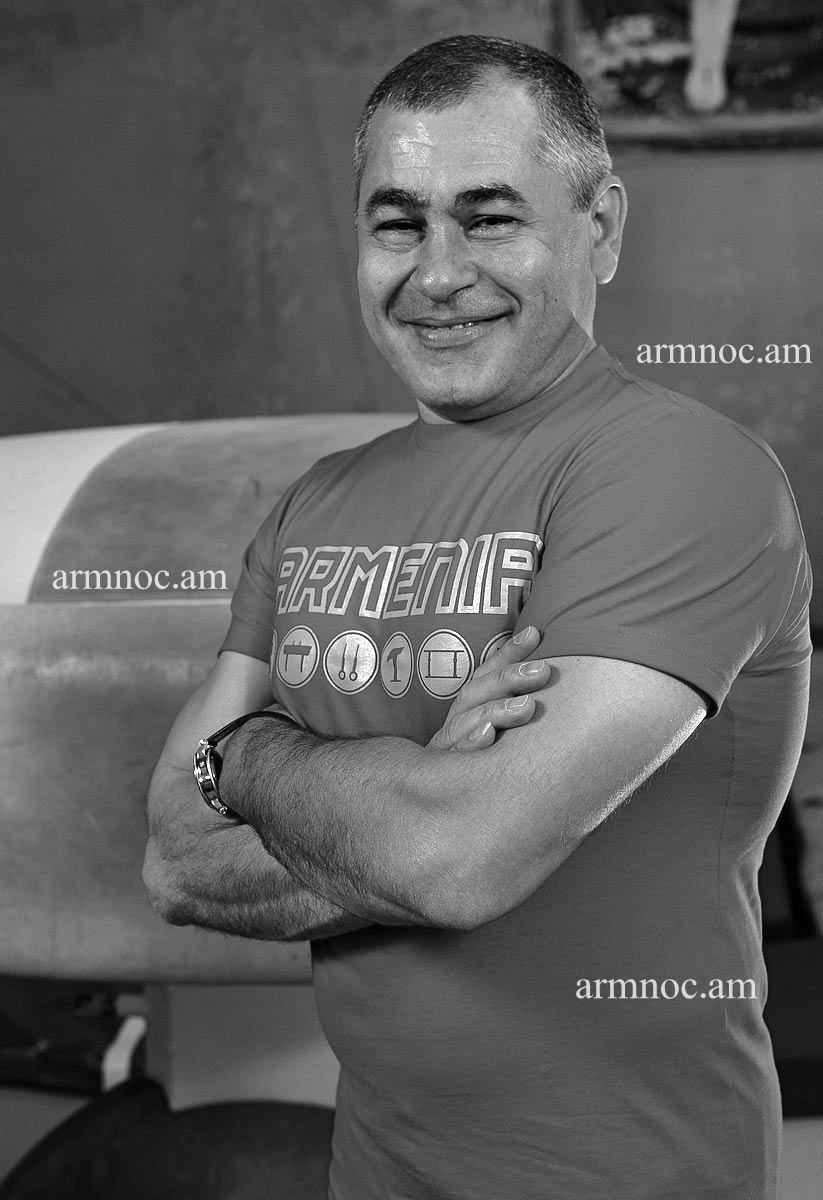 Coaches – Arayik Baghdadyan
Official partner – Ucom
ANOC press service