The 1916 Olympic Games had to be hosted by Berlin while two cities, Antwerp and Budapest, submitted their candidatures for hosting the Olympic Games 1920. But the First World War broke out, and the IOC had to suspend all its activities and to move to a neutral place, Lausanne. Berlin did not get to host the 1916 Games. On April 5, 1919 Antwerp was chosen the host city of the Olympic Games 1920 in tribute to the heavy price paid by Belgium during the war.
Even the Games poster showed a range of intertwined flags to signify the coming together of different nationalities after the dramatic period from 1914 to 1918.The Games of the 8th Olympiad did not start with the Opening Ceremony which had to be held on August 14 but with ice sports events when it was cooler in April 1920.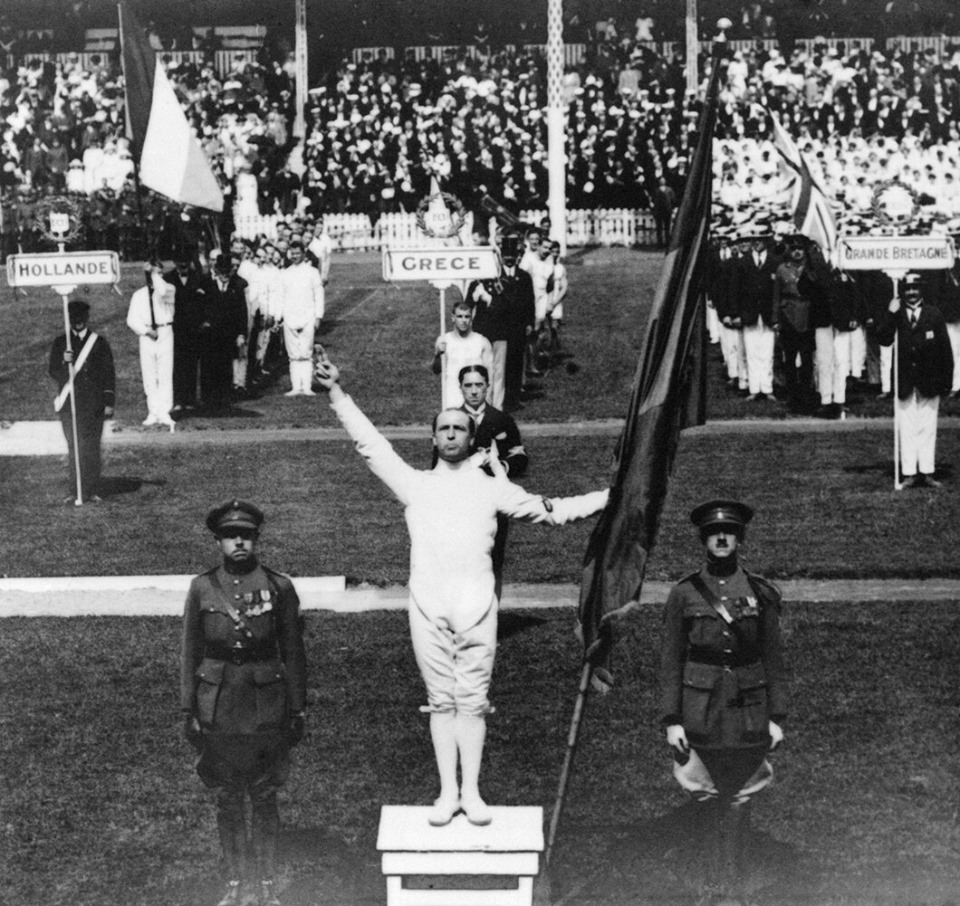 The Antwerp Olympic Stadium, with a capacity of 35,000 spectators, was built specially for the 1920 Games, and the Opening Ceremony was held there on August 14. It was notable for at least two reasons: the Olympic flag was raised for the first time and the athletes' Olympic oath was pronounced for the first time.
The five interlinked blue, yellow, black, green and red rings on a white background symbolized the Olympic Movement in five continents. This highly symbolic flag was designed by Pierre de Coubertin in 1913, but was first flown in this Belgian city.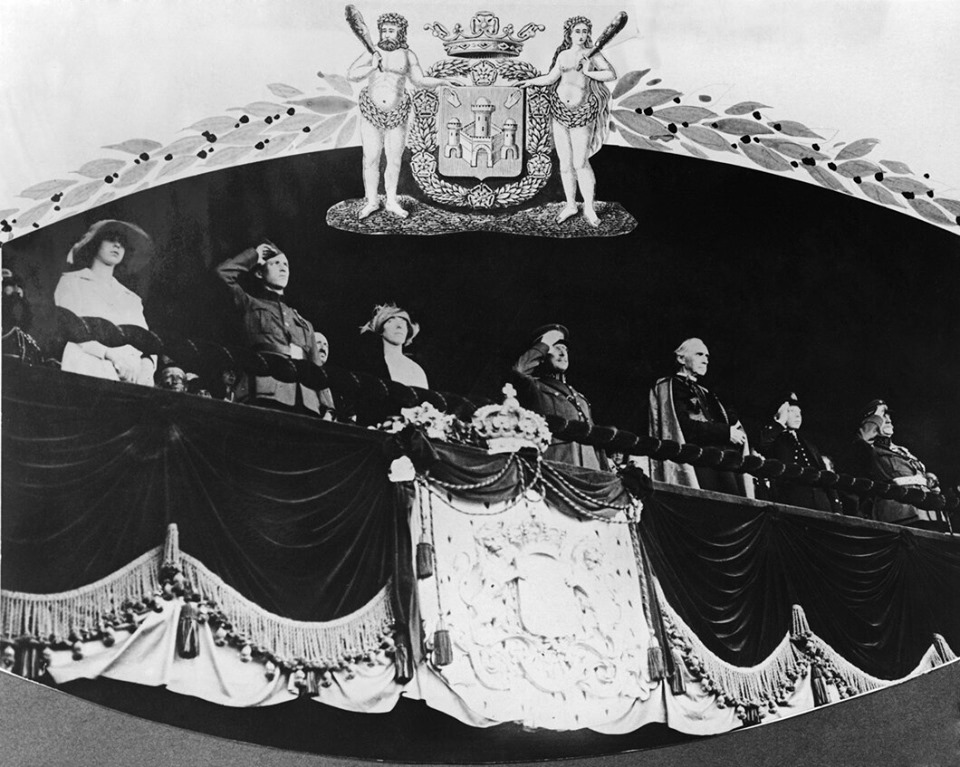 King Albert I declared the 8th Olympic Games open and Belgium's flagbearer Victor Boin became the first athlete in history to pronounce the athletes' oath.
After the closing of the Games the Olympic flag was handed over to representatives from Paris where the next, 1924 Games would be held while the rings of Olympic flag would become one of the most well-known symbols in the world.