Armenia's gymnastics team membet Artur Davtyan triumphed at Mikhail Voronin Cup.
Scoring 87,450 at the multiple event the Armenian athlete became the gold medalist of the 22nd Voronin Cup. The silver took the Russian athlete Nikita Nagorni (86,950) and the Japanese gymnast Yuto Kato was on the third place with his 86,200 points.
On December 16 the athletes will come out at various apparatus.
The ongoing 22nd International Tournament after two-time Olympic champion Mikhail Voronin, being held at Moscow's Olympic village from December 14 to 16, has brought together 140 athletes from 30 countries of the world.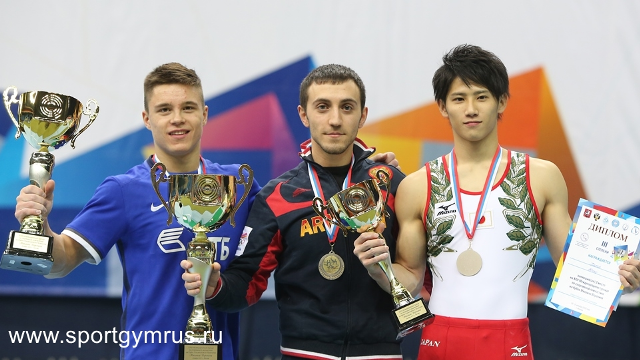 Photo by sportgymrus
ANOC press office