It is difficult to find someone who doesn't know about the Olympic Games. Everyone has their own way to imagine and interpret them. For athletes the Games are the dream of their life, for countries – honor, for fans – a festival, for the world – a symbol of unity and peace.
We, Armenians, have always been proud not only of our culture and history but also of our sporting achievements. It's time to be proud of new names and new medals. In 10 days Latin America will host the Summer Olympic Games for the first time in its history where Armenia will be represented by a record number of participants, 33 athletes. Before the start of the Rio Olympic Games the ANOC press service offers to recall the Olympic way of independent Armenia.
After the collapse of the USSR, its member states participated in the Barcelona 1992 Olympics under the Olympic banner. The best result of Armenian athletes was registered particularly at those Olympics. Three of five Armenian athletes became Olympic champions. Weightlifter Israel Militosyan, wrestler Mnatsakan Iskandaryan and shooter Hrachya Petikyan won gold medals and Greco-Roman wrestler Alfred Ter-Mkrtchyan lost in the finals and became a silver medalist, but experts note till today that Mkrtchyan's silver medal was very debatable. Sos Hayrapetyan was the only Armenian athlete who didn't manage to win a medal (hurling).
The 26th Summer Olympics, in 1996, were hosted by Atlanta. For the first time in its history Armenia took part under the Armenian flag. At the Olympics which were the first for Armenia, 32 athletes competed in 11 sports (wrestling, boxing, weightlifting, swimming, tennis, diving, gymnastics, athletics, shooting, cycling and judo). It was in Atlanta where Greco-Roman wrestler Armen Nazaryan became the first champion of independent Armenia and freestyle wrestler Armen Mkrtchyan became a silver medalist.
The 2000 Olympic Games were held in faraway Sydney where the Armenian team competed in 10 sports (wrestling, boxing, weightlifting, swimming, tennis, diving, athletics, shooting, rowing and judo). From 27 participants only weightlifter Arsen Melikyan could win a bronze medal.
The worst Games for Armenia became the 2004 Athens Olympics where no one of 18 representatives of Armenia could win a medal.
In 2004 there were made serious personnel changes in the National Olympic Committee of Armenia. In 2005 the office of NOC's president was entrusted to Gagik Tsarukyan.
The picture changed in Beijing, at the 29th summer Olympics, where Armenia was represented by 25 athletes (wrestling, boxing, weightlifting, swimming, athletics, shooting, judo) who won 6 bronze medals. Greco-Roman wrestlers Roman Amoyan, , Yuri Patrikeyev, boxer Hrachik Javakhyan and weightlifters Tigran G. Martirosyan, Tigran V. Martirosyan and Gevorg Davtyan became Olympic bronze medalists.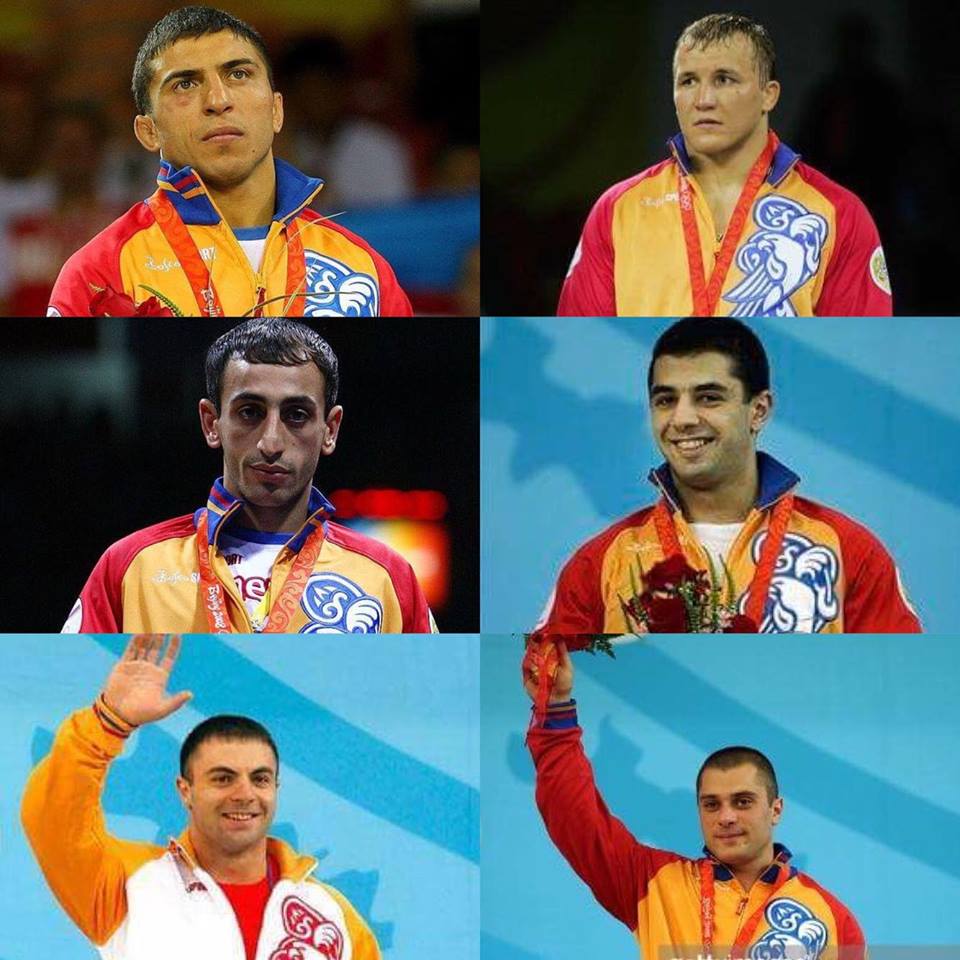 At the 30th Olympics Armenia took part with 24 athletes who competed in 9 sports (wrestling, boxing, weightlifting, swimming, gymnastics, athletics, shooting, taekwondo and judo). At the London 2012 Armenian fans, after a long break, had great expectations of a gold medal. Greco-Roman wrestler Arsen Julfalakyan who had reached the final lost it to a Russian opponent and became a silver medalist. Weightlifter Hripsime Khurshudyan and wrestler Artur Aleksanyan won bronze medals.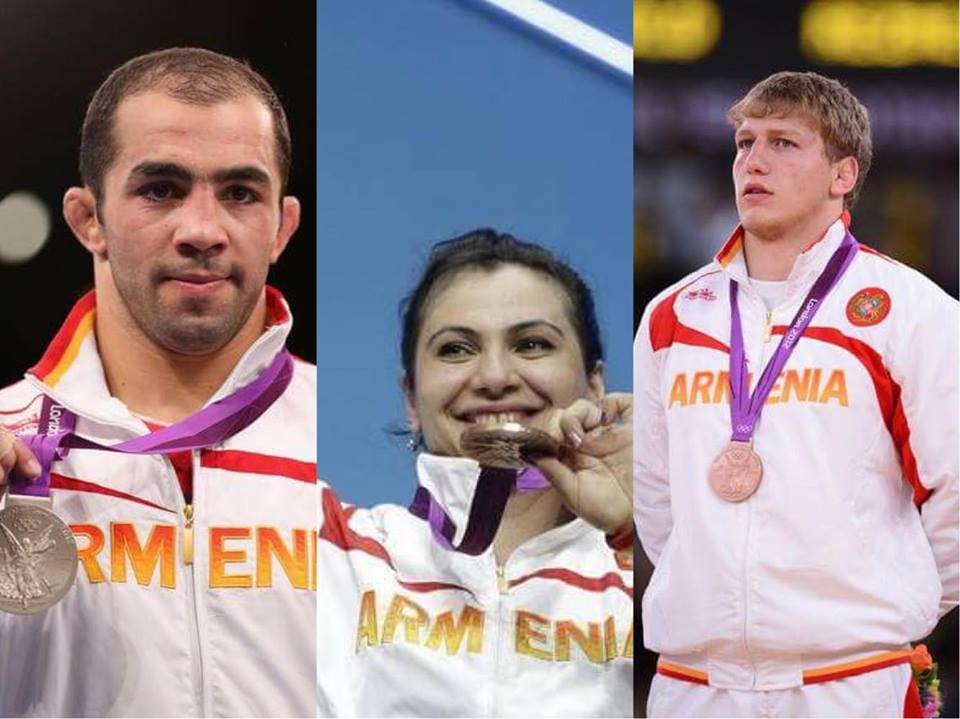 Only 10 days remain till the Rio 2016 Olympic Games. Armenia for the first time in its history will take part with 33 athletes who will compete in 8 sports (wrestling, boxing, weightlifting, swimming, gymnastics, athletics, shooting and judo). There are world and European champions and medalists as well as a European first Games medalist, a Youth Olympic champion and a silver medalist and record holders in the Armenian team. Besides, for the first time in the history of independent Armenia we will have three gymnasts one of them a woman (gymnast Houry Gebeshyan). It is noteworthy that almost all participants will take part with their own, gained qualification (swimmers Vahan Mkhitaryan and Monica Vasilyan and shooter Hrachik Babayan will participate with wild cards). For the first time the Armenian boxers will join the Olympics with a record number of 5 participants and athletes - with 6 participants. In a word, these Olympics will be unprecedented. God willing that in 20 years our national anthem will be heard and our flag will be raised in the Olympic capital.
P.S. We only have to believe and follow. And as the slogan of the Rio Olympics says, "Live your passion".
Shushanik HAKOBYAN
ANOC press service