The 31st Rio Summer Olympics will be exceptional both with the number of participants and raffled medals. In the sports history of independent Armenia we will have a 15-year-old athlete who will be the youngest of Armenian athletes qualified for Summer Olympics. Gayane Chiloyan is a runner and one of the youngest Olympians.
Chiloyan conquered an Olympic qualification during the Armenian Championship held in Artashat. Experts opine that the runner has big prospects if she remains faithful to the sport. Chiloyan herself is realistic and doesn't expect much of the Olympics but as she says at the Tokyo 2020 she is going to fight for higher positions. In a conversation with ANOC press service our youngest Olympian spoke about her achievements, being in the spotlight of the media and the Summer Olympics.
-Gayane, I know that before engaging in athletics, your parents took you to ballet classes. Please, tell about that period.
-Yes, when I was 9 I went to ballet a few months but then left. The ballet world is more difficult. Actually, I didn't like ballet, my parents forcibly took me. Athletics and ballet are poles apart.
-Why did you decide to engage in running and who guided you?
-I began practicing athletics when I was 10. As I was an active child, my aunt advised me to engage in running. Now almost all my time is occupied by trainings. I am very attached to my coaches and friends. I connect my big love towards athletics with the attachment to my coaches, as their influence on me is very big.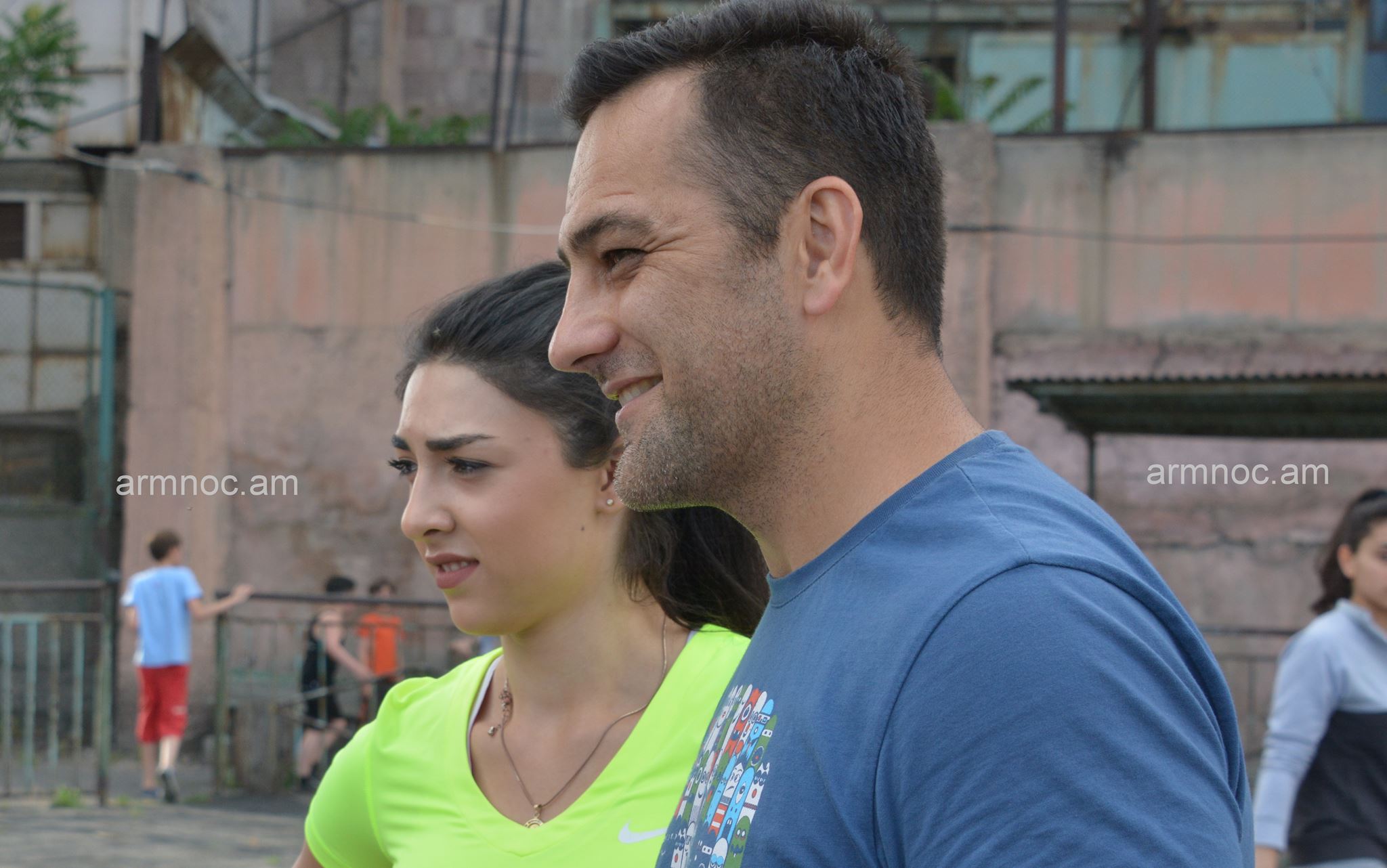 -Is the 200m race your main sport type?
-Yes, it is as well as 100m, but I can't stand 300, 400m race (laughs).
-Gayane, you are only 15 years old and are going to represent Armenia in the most important sporting event. Doesn't the feeling of responsibility disturb you?
-It's a big honour to be the youngest Armenian Olympian. But the responsibility as such doesn't disturb me. Every athlete dreams of participating in Olympic Games.
-How did your parents react?
-To be honest, they have no idea what means to conquer an Olympic qualification. The happiest of my family was my aunt.
-What do you expect of the Summer Olympics and what are you going to do in Rio?
-I'm very conscious that at the age of 15 with such a result I can't achieve much at the Olympics but at the 2020 Olympic Games I will fight for more serious results. Before the Rio Olympics I'll do my best to improve my result. Of course, these Olympics will give me much experience for the future. I am eager to take part in Brazilian Carnival.
-What has changed after conquering an Olympic qualification?
-I have begun training more, longer and with more energy. Now I am constantly in the center of media attention which impedes my training program.
ANOC press service